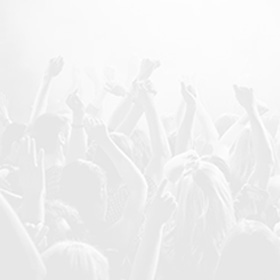 DIE NACHT DER 5 TENÖRE - mit Stargast MARC MARSHALL
Laeiszhalle, Großer Saal
Johannes-Brahms-Platz
20355
Hamburg
Event organiser:
The Art of Entertainment – Georg Knaupe, Münsterfort 42, 59368 Werne, Germany
Event location
Die Laeiszhalle beeindruckt in vielerlei Hinsicht: Mit einer langen Tradition, ihrer prachtvollen Architektur und einem vielfältigen Musikleben ist sie zur wichtigsten Adresse für Konzertveranstaltungen in Hamburg avanciert.

Die 1908 eröffnete, neobarocke Halle galt lange Zeit als das modernste Konzerthaus Deutschlands. In ihrem größten Saal können bis zu 2025 Zuschauer Platz nehmen und in den Genuss erstklassiger Konzerte kommen. Regelmäßig spielen hier verschiedene renommierte Orchester und Ensembles wie beispielsweise die Hamburger Symphoniker. Schon die großen Stars der Klassik wie Richard Strauss oder Igor Strawinsky gaben sich einst in der Laeiszhalle die Ehre. Für Veranstaltungen in kleinerem Rahmen bieten ein Saal mit 639 Plätzen, eine Studiobühne sowie ein Foyer mit 80 Tischplätzen die perfekten Bedingungen. So finden hier neben Konzerten auch interessante Lesungen oder Vorträge statt.

Über 400.000 Besucher jährlich beweisen: Die Laeiszhalle ist zweifelsohne das musikalische Zentrum Hamburgs und ein absoluter Garant für hochkarätigen Konzertgenuss.
Laeiszhalle
Johannes-Brahms-Platz
20355
Hamburg